Cosy first floor flat to rent.
The flat is situated in a quiet area, approximately 5 to 10 minutes walk from the town centre of Tønder.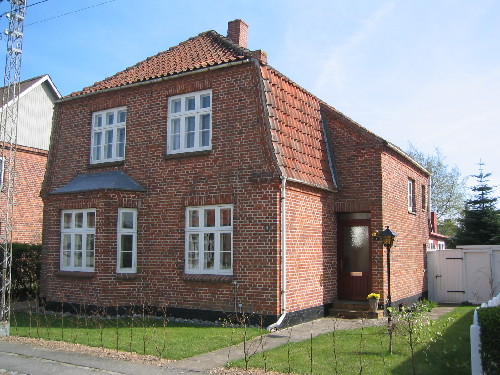 The flat consists of:
A double room with a double bed
A double room with two single beds
Kitchen with dinning table, small oven, kettle and refrigerator
Toilet and shower room
Living room with television
A Southward rooftopterrace with gardenfurniture
Charges are:
400 kroner per night for 2 people
550 kroner per night for 3 people
700 kroner per night for 4 people
In addition, 50 kroner per person is charged for bed linen; otherwise, you are welcome to bring your own.